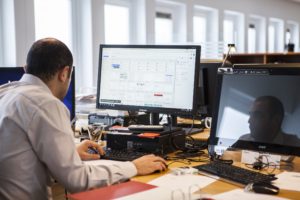 At MedConnectUSA, we specialize in providing a range of dentist office answering services. We answer for dentists, oral surgeons, endodontists, and all dentistry specialties. MedConnectUSA has been working exclusively with the medical industry and since 1991.  We are proudly providing call center services to dental practices and other medical professionals in the U.S.  MedConnectUSA offers unparalleled dentist office answering service as well as other forms Doctor's office answering services. Our highly trained and skilled operators handle every patient with the utmost sensitivity.
We understand that operating a successful dental practice is a big commitment.  It can take time to fine-tune your operations so that everything runs smoothly. MedConnectUSA is here to help. Maintaining a stellar reputation with your patients is crucial in ensuring that they will come back to you again in the future.
However, you also need to ensure that your support staff is up to the task.  Keeping your patients comfortable and dealing with any problems or concerns that they may have is important.  This is why we take the time to train all of our operators with your and your patients in mind.  Hiring MedConnectUSA is like hiring a full-time virtual office assistant.  And, is far less costly than hiring more employees.  Our staff is trained for 80 hours before they take their first call.   And, another additional 160 hours with direct supervision.  We want to ensure our practice gets the service they deserve.  
A Dependable Dentist Office Answering Service
When the time comes to choose a dentist office answering service for your practice, you need to be sure that the operators are dependable, knowledgeable and capable.  You want the patient to feel comfortable with them.  And, ensure they understand how to handle sensitive information.  That's why we have trained all our staff as a medical call center operator.  We only work in the medical field.
Every dental practice is different.  Each one will have their own requirements in terms of which dentist office answering services might best fulfill their needs. We understand that you need your dentist office answering service to be committed to excellent service.
Flexible Dentist Office Answering Services To Meet Your Needs
At MedConnectUSA we offer a variety of dentist office answering services that will work seamlessly with your practice. The following are some of our more popular dentist office answering services.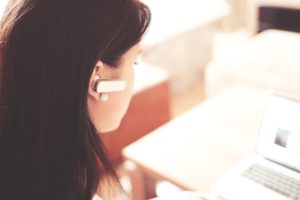 Live Telephone Answering
Automated Voice Mail Services
Daytime Hours Answering
Live Operators
Backup Voice Mail Services
Secure Messaging
Disaster Recovery
HIPAA Compliant Services
Reliable Dentist Office Answering Service For Your Practice
No matter how big or small your dental practice is we got you covered.  You need to know that you have a dentist office answering service that you can rely on. We offer dependable and experienced operators by your side.  And, you can be sure that when both existing and new patients get in touch with you. This will give both you and them a peace of mind. At MedConnectUSA, we believe that every practice should have a professional, knowledgeable and dedicated dentist office answering service. We are that dentist office answering service.