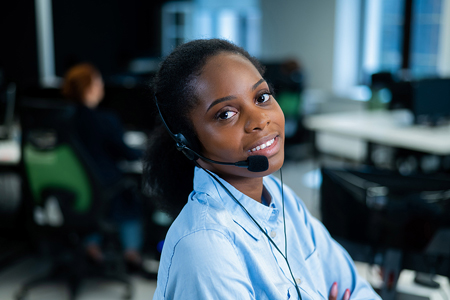 MedConnectUSA is a specialized medical answering service that provides service to medical offices all over Philadelphia, PA. Helping make sure these medical offices in Philadelphia, PA keep up with their phone calls. Our staff is trained extensively in handling medical information appropriately and we are HIPAA compliant. We are not just another call center/answering service. We are a specialized medical call center/answering service based in the US that only handles medical calls. Our team is specially trained to answer medical questions appropriately and follow all HIPPA guidelines. Don't trust your practice's phone calls to just any call center. Trust them to MedConnectUSA! We offer an award-winning, dependable, reliable team to handle all of your medical office phone calls.
We understand how frustrating it can be when your phones are blowing up, and you don't have the staff to take them on. Our goal is to provide you with the help you need when you need it. We assist with phone call overflows during peak hours when you need your staff to focus on other things. Our team is there to help when you need us. You can schedule us for only a few hours, or we can take all of your calls. That is entirely up to you. Our customized rate plans are devised around your schedule. Furthermore, you can change when you use our service at any time, should you have staff get sick, go on vacation, or is there is a weather disaster. We are always ready to help.
Customized Service Plans
Our medical answering services provided in Philadelphia, PA, are dependable and always there when you need them. Furthermore, we take the time to fully understand the services you need for your practice. We will tailor our services to your exact specifications. For example, if you would like a detailed report of all your calls, we can certainly provide that. Or, if you simply need to know about the phone calls that need your personal attention, we can do just that too.
Don't get overwhelmed with the phones, and don't let your patients go to voicemail. Our friendly medical answering service serving Philadelphia, PA, can help. We are US-based, and every patient will get in touch with someone they can trust and understand.
Free Up Your Staff with Our Medical Answering Service Serving Philadelphia PA
Expand your practice while not missing any appointments or calls. You don't need a secretary who is constantly on the phone. Our medical answering service serving Philadelphia, PA allows the front desk staff to have the time to help the patients that are standing in front of them. Furthermore, they can use their time to do other tasks such as filing, troubleshooting issues, and following up with people. It also keeps the office free of distractions. When trying to check in patients, busy phones can be extremely inconvenient. Our medical answering service serving Philadelphia, PA can help quiet the phones but still allow your patients to get a hold of someone to schedule an appointment, ask simple questions, and find out when their next appointment is.
We take the workload off your front desk staff and are there for your staff's overflow calls and times when the staff needs a break. Our dedicated team of trained professionals is there for your patients 24/7 making it convenient for them to call any time, day or night.
Furthermore, you no longer need to panic when someone calls in sick. Nobody likes to run short-staffed. We can step in and provide assistance at a moment's notice. Call today to discuss your needs and goals.
Call MedConnetUSA
When it comes to finding the right medical answering service in Philadelphia, PA, you have come to the right place. Our goal is to provide your office with the best medical answer services in the industry. We take the time to fully train our staff to understand each of our clients and their needs. Our team is reliable, dependable, and easy to understand for your patients that are calling. When it comes to finding a medical answering service in Philadelphia, PA, we have you covered.
Medical answering services are completely different from general customer service call centers. You need operators that understand the terminology and your industry. This allows them to be able to speak with confidence to your patients, giving your patients a feeling of trust. When patients are calling regarding their medical information, they may be skeptical about giving that information to just anyone. Having someone that can speak to them about their medical needs in the appropriate terminology is important. MedConnectUSA does just that. Call 888-216-8482 today to find out more and to get started.