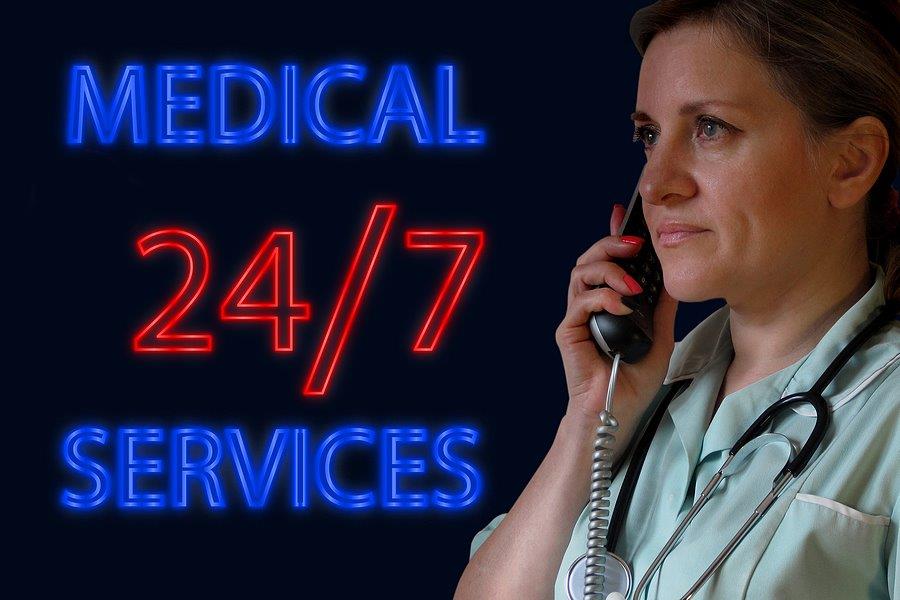 Medical answering service in San Diego is there for your patients when you don't have the time. It is a wonderful way to keep your customer service experience positive without all of the cost of having someone constantly being at your office. We all have spikes throughout the day for phone calls and emails. This is very common but doesn't warrant another hired person, that's where a medical answering service in San Diego comes in. We take the time to go over what is expected of us and what you are looking to improve. Everyone's office is different as are all the various medical answering services in San Diego options you have out there. We take the time to get to know you and the professional services that you are looking for.
We are not the typical answering service. In fact, we only work with medical groups and agencies and no other branches of business. This allows us to invest in our callers to ensure they are fully trained in the HIPPA protocols and understand fully what they mean. We want you to know and understand that your patients' information is safe and secure with us. By working with only medical, it allows us to ensure our callers also are very diverse in the various medical terminology and procedures. This allows us to offer better services to our clients.
San Diego Medical Answering Service
If you are looking for a medical answering service in San Diego, you have come to the right place. All of our call centers are located right here in the US. This ensures that your callers will get someone that speaks the native language. They will understand what they are going through and can express in a fashion that your caller will understand. This adds a level of professionalism to your image as well. Overseas call centers can be super frustrating for your patients. However, you don't have to worry about that with us. We have call centers across the nation that is dedicated to the medical answering service in San Diego services. This means that if there is a natural disaster in one area, we will simply switch the phone lines to another center. Your services will go uninterrupted while things settle down.
Speaking of disasters, what if there is a disaster in your area. People tend to start to panic, but there is nothing to worry about. You can switch your phones and messages over to us during your downtime. We will handle everything so that you can focus on what needs to happen to get your business up and running again. Sometimes this is only for a few days and other times it can be months. That is okay. We work with our clients to ensure their business goes as uninterrupted as possible.
Answering Service for Medical Offices
Do you have a shortage of people at your front desk due to maternity leave or perhaps someone left and you haven't filled the position. Don't stress out your staff, have a medical answering service in San Diego help you out. We offer long term and short term solutions for our clients to ensure they can run their businesses smoothly and effectively. Let's work on getting you the help you need and free up your staff with our medical answering service in San Diego.
Don't go with an unprofessional answering service that will leave you high and dry. You need the professionals that offer the very best medical answering service in San Diego available. We work with clients to ensure they are getting everything they need and delivered to them in a manner they like. Our medical answering service in San Diego offers:
Disaster readiness
HIPAA Compliant services
Disaster Recovery
Daytime Hour Answering
Live Operators
Call Center Services
Automated Voice Mail Services
Backup Voice Mail Services
Live Telephone Answering
We can work with your office to get the backup that you need. Perhaps you know the phone calls go up after school is out but that is only for a couple of hours. Not a problem. We can handle the overflow for just a few hours a day and free up your staff to do other things. By adding our services it is like adding another staff member without all of the payroll costs. Call today!