Choosing the right doctor's office answering services is critical. Choosing the one that fits your needs is difficult. When looking to provide expert service, choose the doctor office answering service that is medical only. All too often an answering service will claim that they are a doctor's office answering services. But in reality, they are also answering for plumbers, funeral homes, lawyers, and other businesses that are not medical.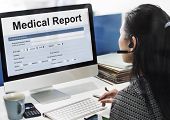 At MedConnectUSA, we provide a 24-hour doctor's office answering services that you can depend on. We are a medical only service, serving the medical industry since 1991. Our team of operators are highly trained and work exclusively with clients in the medical field. This helps our operators to understand the needs of the patients.  And, helps us train them to be better in the medical industry.
We offer Call assurance service. This service will ensure that your phone calls are being picked up.  If there is a problem, we will forward the calls to us automatically.  This is a great assurance for our clients.  As many times the office staff will forget from time to time to forward the calls to us, leaving your patients confused.  With our Assurance guard, this won't happen.  It works by monitoring your phone to ensure there aren't any missed called.  Pretty simple and nothing for you to do.
Our Doctor's Answering Services
We offer a full range of doctor's office answering services that can be tailored and adapted to suit the needs of your clinic. Below are some of our most popular services. For more details on choosing the right solution for the needs of your clinic, get in touch with our dedicated and knowledgeable team.  Let us help you find the best option for your specific requirements.
Real-Time Telephone Answering
Highly Trained and Engaged Operators
Daytime Hours Answering
Automated Voice Mail Services
Secure Messaging
Appointment Setting
Appointment Reminders
Disaster Recovery
Have Experience On Your Side
When your patients call your doctor's office, you want to them to feel comfortable with the operator they are speaking with. This includes when they reach your service.  They need to feel at ease and confident in the fact that their needs are being dealt with sensitively and effectively.  MedConnectUSA strives to be the best in this area. Our operators go through extensive training on HIPAA as well as other areas.
We work 100% exclusively with the medical industry.  We are always expanding our knowledge.  This allows us to provide the best possible doctor's office answering service to our clients.
We offer SecureLinx that sends encrypted messages.  This does not require any applications to be downloaded to a device.  This easy to use method offers the security that HIPAA requires.
USA Based Operators – Doctor's office Answering Services
Unlike many other doctor's office answering services, at MedConnectUSA, all our operators are based in the US. We never outsource our calls to call centers overseas.  Our operators are not home-based.  This helps us keep your information in a central location and organized.  Give us a call.
An Award-Winning Doctor's Office Answering Services You Can Count On
Let our award-winning doctor's office answering services help you to focus on providing the best possible care for your patients.  We are safe in the knowledge that your patients' calls are being answered by one of our highly trained operators.  Our operators specialize in serving the medical industry. With MedConnectUSA by your side, you know that you have a dependable doctor office answering service you can count on.  We answer calls day and night to ensure someone is there for your patient.  We will be happy to discuss with you all the options. There is a plan for everyone.  We work with large and small companies and everything in between.  Read More.
Let us help you with your Doctor's office Answering Services, Dental Office Answering Service or Chiropractic office answering service needs.