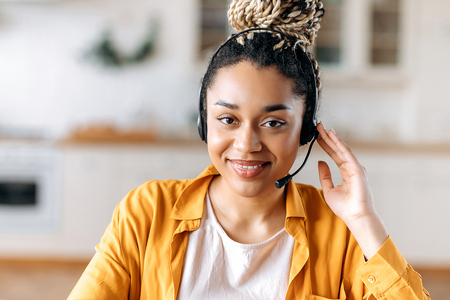 MedConnectUSA is a medical answering service serving Dallas, TX. We specialize in providing professional and efficient communication solutions for healthcare providers. Our trained operators are available 24/7 to handle calls, take messages, and schedule appointments for your patients. Furthermore, our state-of-the-art technology ensures that all calls are handled quickly and accurately, and that messages are delivered on time. MedConnectUSA is dedicated to helping healthcare providers in the greater Dallas area run their practices more smoothly, so they can focus on providing top-quality care to their patients.
How MedConnectUSA Works?
When a call comes in from one of your patients, it is routed to our medical call center, where one of our trained professionals will answer it on your behalf. They will follow your instructions to ensure that patients receive the best possible service.
Our team of professionals is available 24/7 to provide a range of services, including:
Answering general questions and providing information
Scheduling appointments
Taking messages
Handling emergencies
Providing daytime overflow assistance
And more
MedConnectUSA also provides advanced call routing, which allows us to direct calls to the appropriate person or department.
Why Choose MedConnectUSA for Your Medical Answering Service Needs
#1. Professional and Courteous Staff
MedConnectUSA has an experienced staff that will provide the highest level of patient care possible. Our staff undergoes rigorous training. This allows them to properly handle even the most difficult calls. When an upset caller is on the line, we have people that care and are ready to help.
#2. 24/7 Availability
This is very convenient for those seeking to schedule an appointment or have questions after hours. Our service is available 24 hours a day, 7 days a week, 365 days a year. This is especially important for medical professionals with growing practices, as you will never miss seeing a patient, and scheduling couldn't be easier for everyone!
#3. Rigorous and In-Depth Training
We provide professional training to our staff that covers a wide range of topics, including;
HIPAA compliance
Patient sensitivity
Medical terminology
and more
Furthermore, our staff also receives regular performance evaluations to ensure they provide the best service to our clients and your patients. Our investment in our staff is critical to achieving that goal.
#4. USA Based and Never Outsourced
You can be confident that when your patients call us, they will get a friendly voice that is clear and easy to understand. All of our medical call centers are located in the USA to ensure top quality for our clients. We do not outsource our calls to other countries or call centers.
#5. Data Security and Call Center Integration
We have implemented strict security protocols to protect our client's sensitive information. We ensure that all the data remains confidential and protected from unauthorized access.
#6. HIPAA COMPLIANT
We are entirely HIPAA compliant, which means we follow all federal regulations and guidelines related to patient privacy and data security. MedConnectUSA understands the importance of HIPPA and takes it very seriously.
#7. Advanced Technology
We use cutting-edge technology to answer your calls quickly and efficiently, allowing us to provide the highest quality medical answering service available in Dallas, TX.
In short, MedConnectUSA is a professional, cost-effective, and advanced medical answering service provider in Dallas, TX. We are happy to offer customized plans according to the needs of clients. We have a team of professional and courteous staff that ensures high-quality service. With over 30+ years of experience in the medical answering service industry, MedConnectUSA guarantees to efficiently handle calls and provide the appropriate assistance to patients and healthcare providers.
Call MedConnectUSA today!
We have thought of everything to ensure our medical answering service runs efficiently and smoothly. Our team works for you and will be there to answer any questions or follow your specific instructions on how you'd like your calls answered.
If you have a busy medical office and are in need of a medical answering service that specializes in serving Dallas TX, and the greater Dallas area, MedConnectUSA would love to help. Our team of professionals is trained to handle calls for the medical industry. This means that we are not just your average call center/ answering service. We are a medical call center that offers award-winning medical answering services to Dallas TX, and the great Dallas area. Our team is trained to handle your patients' calls and sensitive information properly.
Contact us today and our team will customize a plan to suit your offices' needs. If you are interested in finding out more, call us at 888-216-8482.